Regular price
Sale price
$23.39 USD
Unit price
per
Sale
Sold out
Enjoy respiratory support and healthy living with Honey Gardens Honey & Lemon Syrup.

With a long history of being quite the dynamic duo, honey and lemon have been used together generation after generation. And while the purported health benefits of the two nutrients are vast, one of the most well documented is that of respiratory and immune support.

Complete with organic apple cider vinegar, botanicals and beneficial herbs like echinacea, our Lemon and Honey Syrup makes the perfect addition to your health routine. We've also added zinc and vitamin C for additional wellness support.

Apitherapy (the use of honeybee products to promote health)is central to the Honey Gardens brand. Our Honey & Lemon Apitherapy Formula is made with raw honey sourced from our beekeeping partners who share our commitment for sustainable beekeeping and gentle handling. Consequently, our honey is not heated or filtered and thus retains the beneficial, healing traces of pollen, propolis, and beeswax that flowers, bees and hives provide.

Breathe it all in with the support of Honey & Lemon Syrup – try it today!
Share
View full details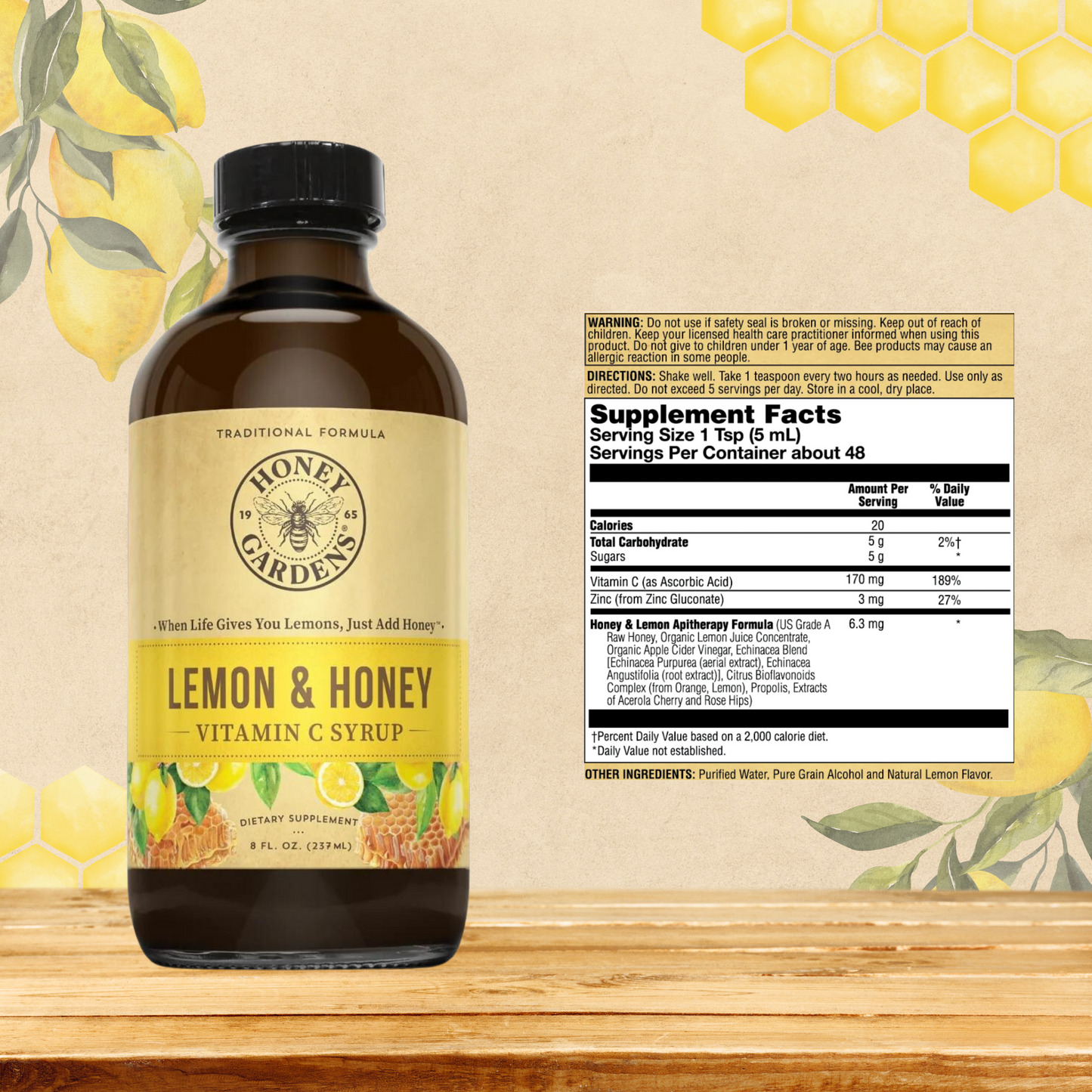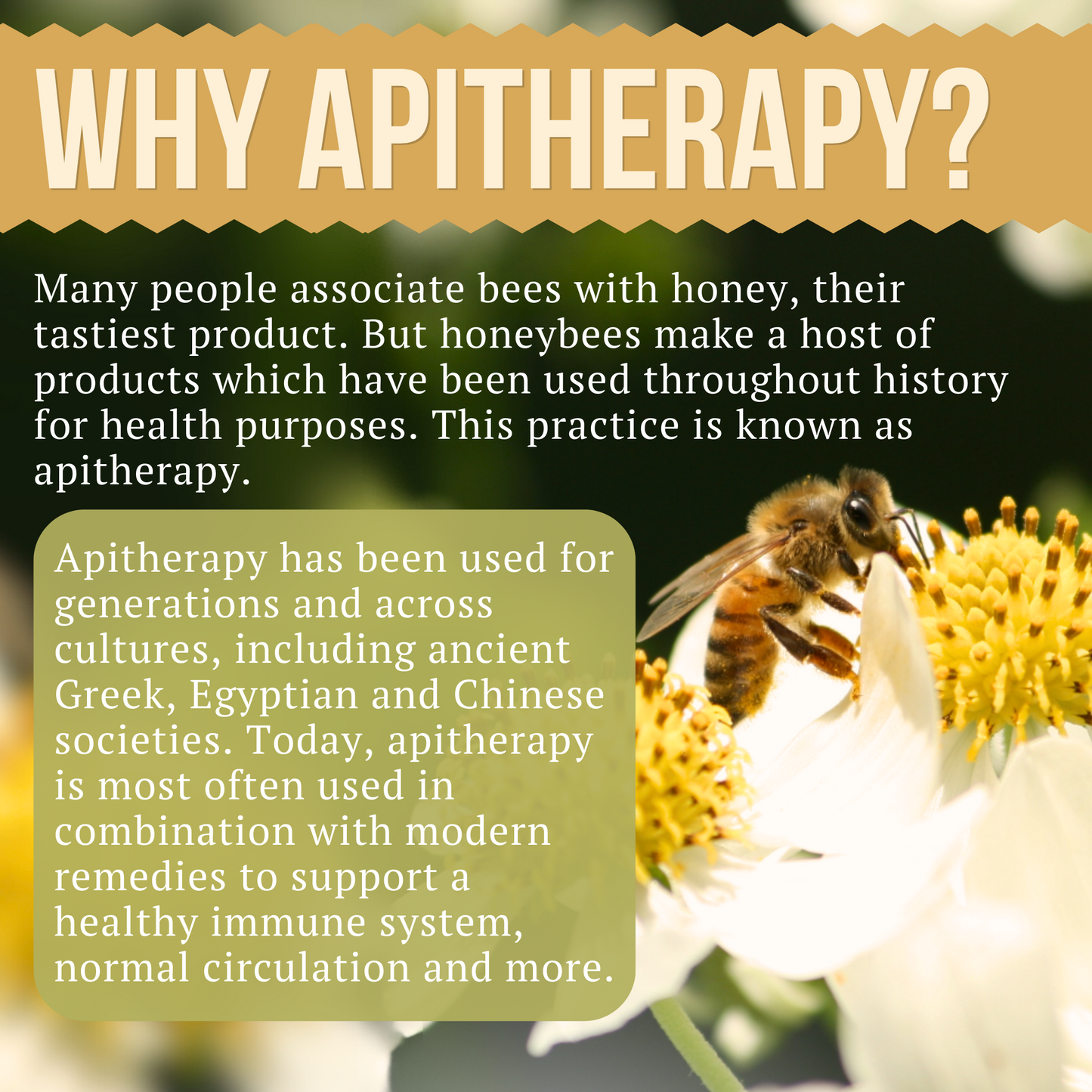 BRINGING PEOPLE CLOSER TO THE HEALING POWER OF BEES